2015 Winter Series
Open to members and non-members alike, sailing time is every Sunday between 1pm and 3pm from January until 30th March. Due to lack of participants and safety cover this year there is no formal winter series however members and visitors are welcome to participate in sailing at these times on an ad hoc basis.
Briefing at 12.30 first start 1.00pm
There is no entry fee for this series.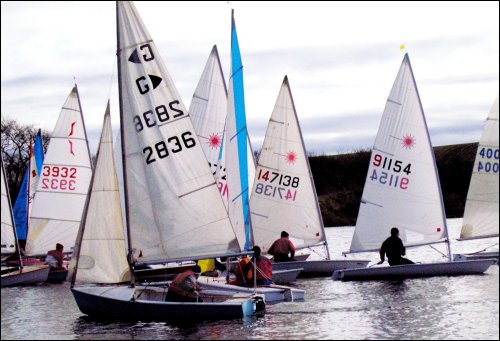 Boats jostling for position during a start on Kinghorn Loch.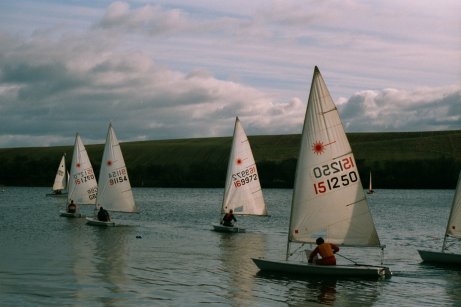 Close racing during February.