Next Course
Next Course:-
We currently have no scheduled training courses.
For a variety of reasons the club has chosen not to offer formal training courses in the near future but can offer informal training and on the water guidance in club training boats under the supervision of experienced instructors. If you are interested in learning to sail get in touch with us to discuss what we can offer you to enable you to get into the sport of dinghy sailing. email kinghornsc@hotmail.co.uk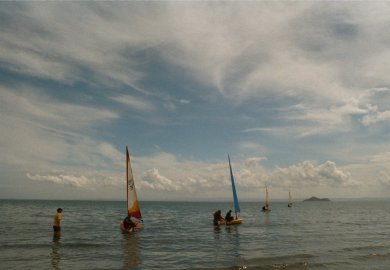 Novice sailors trying single-handed sailing for the first time at the end of a training course run by the club.